we are onyx.
We are looking for talent
Onyx One is the online platform that enables the registration, qualification and training of contractors who work for large clients.
It is a contractor management system with focus on safety and security.
Onyx is an SME with ambition. We work together with the largest companies and we are rightly proud of that!
Are you joining us in our adventure? We are looking for a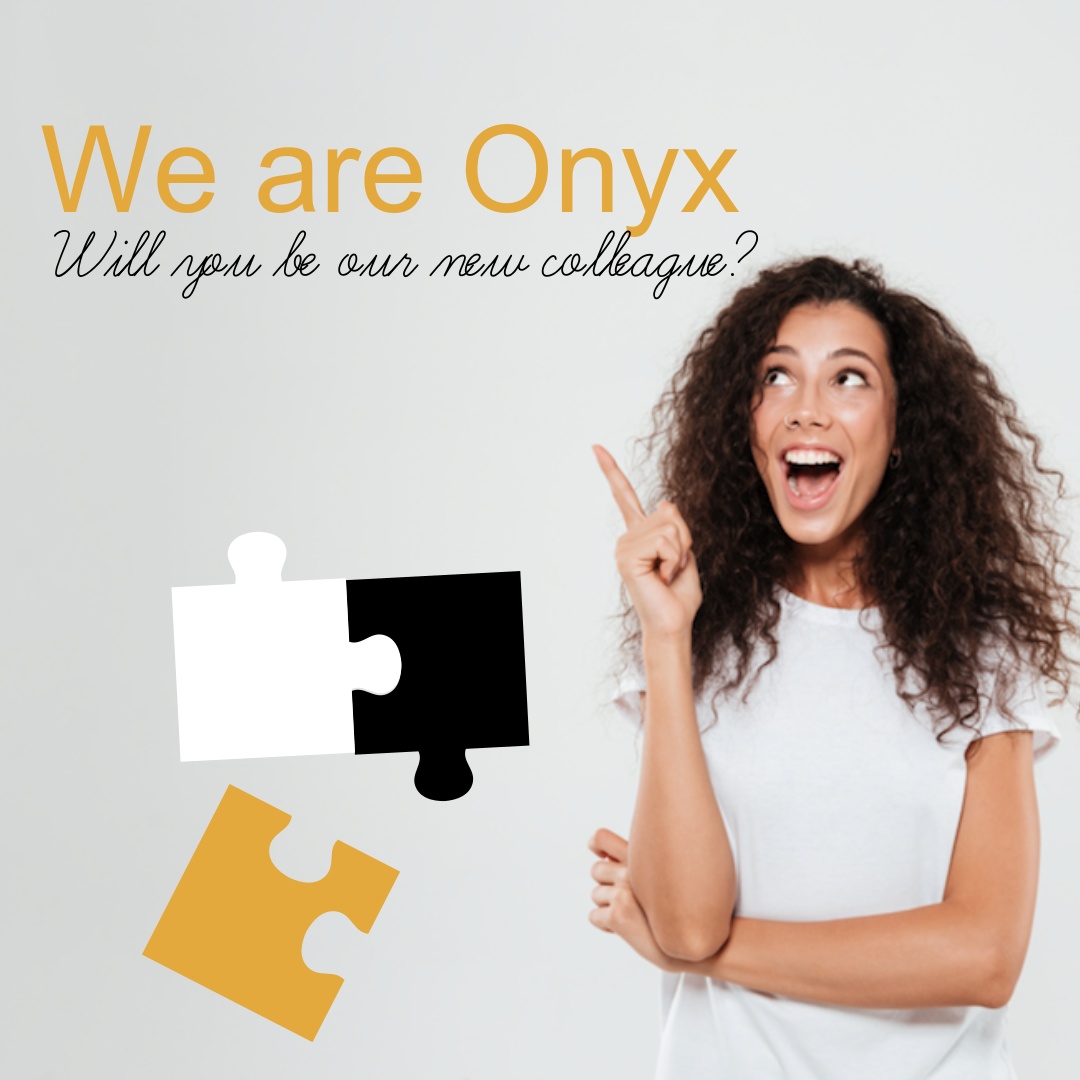 Project manager
Your role
For close collaboration with a key account we are looking for a proactive, driven and customer-oriented Project Manager. Our client is active in a multinational environment, with focus on Health & Safety in the Oil & Gas industry.
You are responsible for the management and further development of their Health & Safety program in which communication with a number of regional leads is central. You also conduct strategic plans in line with the mission of our customer.
Your task includes the following elements:
Communication with our customer and their regional leads
• Examining specific questions/needs of the customer
• Advising on new business opportunities
• Managing new projects, from implementation to completion
• Advising with regards to continuous improvement of our platform and user experience
Communication with end users
• Proactive support and guidance of end users and stakeholders at the moment ointroduction of new features in our platform (high-level helpdesk)
• Communication about new actions
• Follow up on actions and results
3. Reportering to client
• Create monthly reports or reports on demand
• Analyzing monthly reporting and informing customer about deviating data
Your profile
Very customer-oriented and helpful: you are the face and voice of our international customer!
Commercial approach
Enthusiastic and motivated
Analytical and able to interpret data
Able to detect opportunities and to communicate those
Affinity with software
Professional communication, both spoken and written
Perfect in Dutch
Very good in German
Very good in English
Knowledge of French is a plus
You live in East Flanders
What can you expect from us?
An attractive salary with fringe benefits in accordance with your experience
An intensive and focused training
The opportunity to further develop yourself through courses …
A lot of room for responsibility and initiative
A modern environment with a relaxed atmosphere and autonomous teams
An organization where you as a person are really important
Are you such a customer-oriented and communicative leader? Do you have an eye for detail and are you focused on achieving results?
Respond quickly, we are eager to meet you!
Onyx attn Katrijn
Stationsstraat 16
9220 Hamme
0478 55 15 79
Katrijn@Onyx.be