AUTOMATE BUSINESS PROCESSES OPTIMALLY
Is your company preparing for the future?
Every industrial company that wants to remain competitive is undergoing a digital transformation. For many organizations, however, automating processes remains an overwhelming problem. How do you tackle it? What are the reasons for digitizing processes? How do you deal with resistance? What are the pitfalls? Onyx gives you an overview.
THE IMPORTANCE OF A CLEAR VISION
Operational agility is vital for a company to be able to respond to the ever faster changing market conditions. Digitalization projects are gaining traction as a result. They allow business processes and the work organization to be organized more efficiently and flexibly. A clear strategic vision is needed to steer the change process in the right direction.
A successful transition from the current to the new situation requires a clear vision. Get an overview of the whys, the focus, the desire and the consequence and in doing so, establish the needs requirements.
WHY AUTOMATE A PROCESS?
What are the triggers? What are the problems? Where are the strengths? What are the organizational changes? What is the end goal?
Some examples:
What are the problems?
Large companies outsource work to third parties. Managing this process, in other words contractor management, takes a lot of time, money and involves major safety risks.
Where does ​the strength lie?
By working with Onyx One the contractor management is managed with one global system. The process is largely automated and less subject to human error.
What is the end goal?
To streamline and unify contractor management, save costs and increase site safety.
FOCUS, wish AND CONSEQUENCE
Focus
You obtain the right focus by setting out the frameworks that support process change. Focus on strategic choices, structures and systems, organizational values and job descriptions.
Wish
An important step of vision is creating the desire to address a process. The success rate of changing processes is only possible if the entire organization wants to change. This can be done by involving executives in the process from the beginning, creating a project group (consisting of employees from different departments) and communicating in the right way.
Consequence
What's in it for us? A clear vision takes into account the concrete consequences for all parties involved in terms of results, costs, revenues and perceptions.
THE IMPORTANCE OF GOOD COLLABORATION
Many efforts made to change and digitize processes are undermined by the internal complexity of the organization. For nearly half of the companies, lack of collaboration appears to be one of the biggest risk factors. What approaches can you use to promote organizational cohesion and productive collaboration?
Awareness
To be successful in this phase, it is important to communicate clearly and consistently and to do so throughout the organization. What is the goal of this awareness phase? To ensure that all staff involved in the process clearly understand the purpose of the upcoming changes. If your workforce knows the implications of the changes, it removes their fears and the likelihood of a positive perception is much higher.
Understanding
It is important to provide a clear and solid overview of the changes that will take place. The ultimate goal of this phase is to build on positive perceptions. You generate understanding by stimulating emotions such as confidence, optimism and enthusiasm. 'See-feel-change' rather than just the rational 'analysis-think-change'. Communicate in solutions and not in problems. Highlight the benefits to all different departments.
Acceptance
At this stage in the process, employees feel good about the changes. This is the ideal time to implement training. It ensures the information sinks in. Training requirements are developed according to the skills, knowledge and behaviors needed to implement automation.
Engagement
Once they are comfortable with the new normal, employees will begin to look for ways to further streamline and improve processes. This level of engagement demonstrates that the new process has been successfully implemented throughout the organization.
HOW DO YOU DEAL WITH RESISTANCE?
Employees and third parties will only change their way of thinking if they understand and agree to the benefit of the change. It is not enough to tell the intended audience what will change. Emphasis must be placed on what will happen if the change is not implemented. Demonstrating concrete benefits of gain (time, efficiency, financial benefits, etc.) will also help the change.
It is important that people who will be affected by the change have appropriate skills. A common mistake: urging employees and third parties to work in a different way without teaching them how to adapt instructions to their individual situation. A practice environment, (individual) guidance from coaches or a helpdesk, and the necessary time will ensure the best results.
Consistent role models are decisive. To permanently reverse resistance, it is not enough to ensure that people at the top are in tune with the new ways of working; role models at every level must tell the same story. The way role models handle their tasks may vary, but the underlying values that drive their behavior must be consistent. Each of these conditions is realized independently; together they provide a way to effectively reverse resistance.
HOW DO YOU CHOOSE THE RIGHT TECHNOLOGY?
Technology should not be a brake, but rather an accelerator of your organization's ambition. Take advantage of it by using new technology to support essential business processes – from making payments to streamlining logistics. There's a wide selection of off-the-shelf and customized products. With recent advances in cloud-based services, AI (Artificial Intelligence) and data management, there's certainly no shortage of options – but how do you choose the technology that's right for your business?
WHAT FACTORS do you need to CONSIDER?
The first consideration should be whether the technology tool is worth the investment. Does the solution enable you to streamline day-to-day operations and processes, allowing you to focus more on your core business? Or is it just a "nice to have"? How do you manage it?
LOOK AT WHAT DOESN'T WORK AS WELL AS IT SHOULD
Technology only accomplishes its true function if it speeds up or improves existing processes. So, start your 'tech audit' by assessing – as objectively as possible – what works and what doesn't. By identifying your company's pain points, you will be able to specify what you need to change to make a difference. For example, if teams are not communicating as efficiently as they should, introducing a collaboration platform could be a breakthrough.
ESTIMATE THE SCOPE
Don't just look at the conditions that affect your team now; think about the impact that growth will have. If your employees spend a lot of time performing repetitive tasks, consider how this will play out as you expand your operations? Always keep scalability in mind when considering potential technology solutions.
CALCULATE THE IMPLEMENTATION COST
If you are considering a "tech solution" that is new to everyone in your organization, don't forget to also factor in the cost of retraining and onboarding your team. What impact will this system have on productivity until your people are up to speed? To some extent, you can get around this problem by choosing a managed solution that will support the technology without overburdening your in-house IT resources.
CHOOSE THE RIGHT IT VENDOR
Choosing the right IT vendor is just as important as choosing the right IT solution. Once contracted, your vendor becomes your IT partner, so make sure you choose an organization you enjoy working with. They should be eager to learn all about you, your team and your business, and have the expertise to guide and support you as you move forward together. The more aligned you and your partner are, the more successful your relationship will be. This is especially important in a long-term commitment.
HOW TO REACH AN AGREEMENT?
Once you have chosen your preferred supplier, you need to agree on the terms. Often there is some room to negotiate, but be prepared to pay a fair price for the service you need. Legal and finance departments will go through the agreement line by line, so expect this to have an impact on the start date. Build a few extra weeks into your schedule.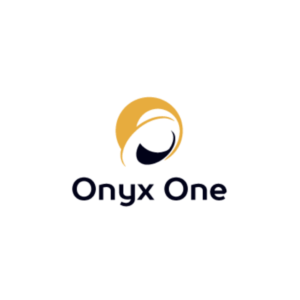 Onyx One is a contractor management system, contractor platform/contractor community, developed at the request of and in collaboration with the industry. It is a functional system that manages qualification and collaboration with third parties, such as contractors and subcontractors.
What is the goal?
Increase the efficiency and safety of third-party collaboration and operations. Onyx One focuses on qualification, training, administration, safety and overview. Working with Onyx One modernizes contractor policies and contributes to greater safety on the job.
FOR THE SAFETY MANAGER
Complying with welfare law (legislation on working with third parties).
Determine, streamline, automate and secure internal safety procedures.
FOR ADMINISTRATION
The certainty of working with approved contractors.
A greatly reduced workflow: all data entry is done by the third party.
FOR THE PROJECT MANAGER
Knowing exactly which contractor can be assigned to a particular job.
The possibility to communicate with the contractor responsible.
FOR THE SECURITY MANAGER
The ability to easily allow or deny third parties access to the site.
FOR THE BUSINESS EXCELLENCE / IMPLEMENTATION MANAGER
To have detailed figures and clear reporting.
To have the necessary input for clear planning.
Easy implementation of new functionalities.
FOR THE IT MANAGER
The cloud application is fully managed for you.
No need for servers, backups or emergency procedures.
The certainty that all data can be exported.
The possibility of integration with other applications such as access systems.
A fully outsourced helpdesk.
SSO (Single Sign On) so you keep control over who has access.
FOR THE CONTRACTOR
Central data management for multiple clients.
Easy sharing of company information.
Communicate quickly, easily and securely with clients.
Automatic notification when certificates expire.
Qualification of subcontractors.