Welcome to Onyx One
Do you work with third parties in an industrial environment? Great! Onyx One is the solution for automating the compliance, safety, and impact of contractor processes. Onyx One has been an industry partner for over a decade.
The system is reliable, all-in, and stable – taking care of the qualification process, onboarding, and contractor and subcontractor follow-up. Functional modules are what make this intuitive software work.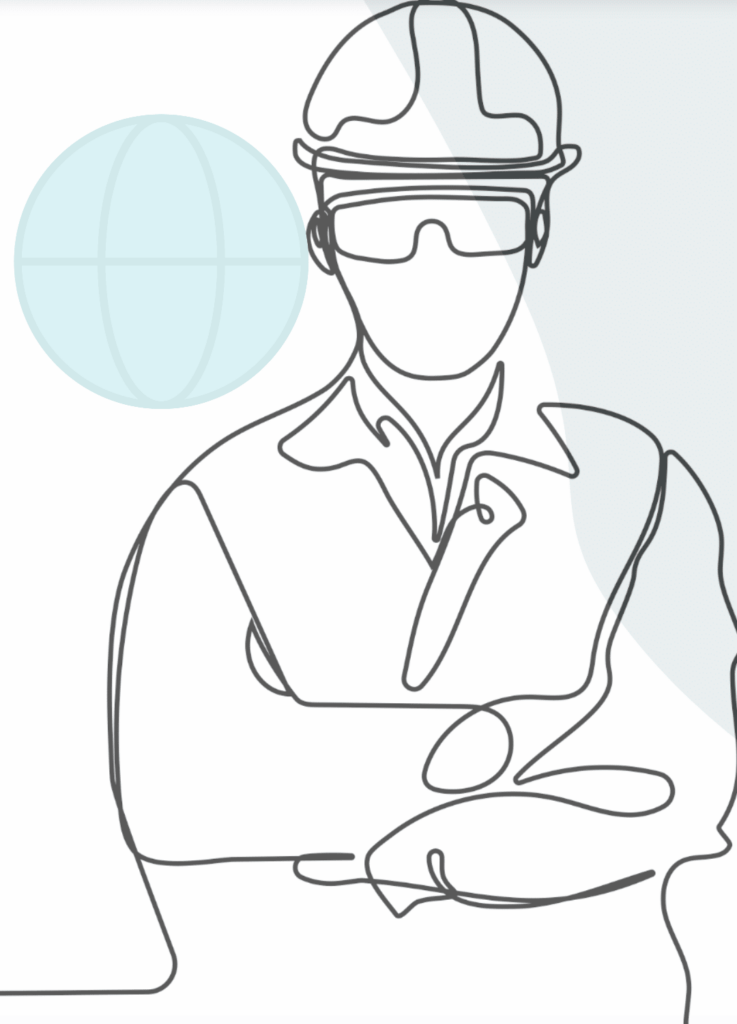 Your contractor management system
Sign up
More certainty, fewer queues
Train
The safety training revisited
Communicate
The efficiency in communication
Follow up
Auditproof at all times
Onyx and you
The customer has a central role
Faster yet safer
With Onyx One Qualification, you have a successful workflow for qualifying your contractors and subcontractors. It is a secure, fast and safe way of qualifying, partially automatic, but without you losing control….
More certainty, fewer queues
Your contractors and subcontractors are qualified and approved? With Onyx One Registration, every third party entering your site is registered in advance and for a certain period of time. In case of problems or incidents, access can easily be denied.
The safety training revisited
Are your safety rules known and followed? Or is security training limited to watching a gate film and/or signing an A4 sheet? Thanks to Onyx One Training, your safety policy becomes truly effective. Get to know safety, adapted to your company's specific requirements.
The efficiency in communication
Onyx One Communication ensures centralized, transparent and traceable communication. The tool avoids data silos and simplifies communication with contractor managers.
Auditproof at all times
Human error is reduced to a minimum with the Onyx One Tracking module. Most of the steps in the tracking process happen fully automatically, such as tracking certificate expiration dates and training.
The customer has a central role
Onyx One is a "Software as a Service" solution, and we take our service as seriously as our software. We are committed to providing you with quality support before, during and after implementing Onyx One.
Leave your details and we will send you more information


"We recommend Onyx One without reservation! Loads of our on-site contractors were already using the system, and that convinced us. We're happy with the platform and the collaboration."

Fons Huybrechts
Operational Prevention Advisor
Bayer Agriculture BV
"Onyx One radically improved our contractor management. Every document and certificate is automatically tracked now. The system is user-friendly, and they've got a strong service desk."

Diana De Peuter
Finance and IT Manager
Monument Chemical BV
"Onyx One provides us with a top-notch digital safety solution for contractors, and our partnership runs smoothly."

Luc Dejonghe
HSSE Manager
Shell Catalysts & Technologies Belgium NV
"We've worked with Onyx One for years, and the number of contractor issues has decreased drastically. The platform meets our expectations, and the people at Onyx are always ready to find solutions."

Cindy Boogaerts
Security Coordinator
Pfizer Manufacturing Belgium NV
"Onyx One provides a streamlined flow, and the data security is great. We're happy with the support we get, and problems are resolved quickly."

Rudy Verstraelen
Contractor Management Coordinator
Nyrstar Belgium NV
"Onyx is an open-minded company that brainstorms with the customer. They're open to constructive criticism. The partnership is great and will hopefully last a good long time to come."

Steffi Eeckhout
HR Officer
Rousselot BV
"Procedures are much faster, and we have accurate, complete information. We know exactly who we're working with now."

Marcel Verheyden
Maintenance Execution Excellence Manager
Borealis Polymers NV

"The client has a simple tool for follow-up, more accurate data, and clear criteria based on a straightforward process."

Virginie Herbert
Project Manager Business Excellence
Umicore NV
"Onyx One is perfectly tailored to our needs. It's a user-friendly system, and the support is great."

Kate De Maeyer
Buyer
Ajinomoto OmniChem NV