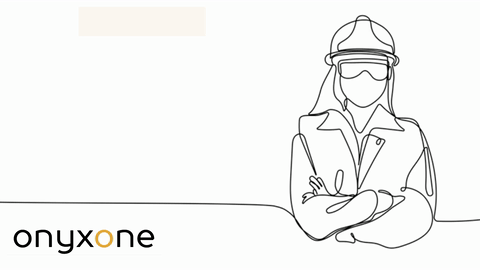 In the industrial sector, the transition from traditional contractor management to digital contractor management is a leap into a future characterized by efficiency, compliance, risk management, contractor accountability and cost savings. Every improvement is significant:
Efficiency: With traditional contractor management, you often end up with a mess of paperwork and costly manual processes. When you switch to a digital system, you embrace automation and streamlined operations, leading to significant savings in time and resources.
Compliance: Manually tracking regulatory requirements is a recipe for error. Digital systems, on the other hand, make this process simpler and more accurate, significantly reducing the risk of fines and strengthening your company's reputation.
Risk management: With traditional systems, you're always behind the curve when it comes to identifying risks. Digital systems provide real-time insights into contractor activities, allowing you to proactively manage risk and create a safer work environment.
Contractor accountability: In traditional systems, monitoring contractor performance is challenging. Digital systems bring transparency to contractors' activities, ensuring their performance is in line with company expectations.
Cost savings: While the initial investment in a digital system may be greater than maintaining a traditional system, the long-term operational cost savings are significant. These savings come from more efficient processes, reduced fines and reduced costs due to safety incidents.
In short, the shift from traditional to digital contractor management is an investment in your company's future competitiveness and resilience.
Discover the benefits of Onyx One, the leader in digital contractor management. Put efficiency and cost savings at the heart of your operations. Become the benchmark in your industry by exceeding the highest standards in Contractor Management. Schedule a demo today and step into the world of digital transformation.
"We recommend Onyx One without a doubt! A lot of our house contractors were already working with the system and this convinced us. We are satisfied with the platform and with the cooperation."

Fons Huybrechts
Operationeel Preventie Adviseur – Bayer Agriculture bv
"Onyx One significantly improved our contractor management. All documents and certificates are now tracked automatically. It is a user-friendly system and they have a strong service desk."

Diana De Peuter
Finance and IT Manager – Monument Chemical bv
"We have excellent safety training (e-Learning) for the contractors through Onyx One and the cooperation is running smoothly."

Luc Dejonghe
HSSE Manager – Shell Catalysts & Technologies Belgium N.V.